AKSHARA is an experienced meditator with both Western and Eastern education in alternative counseling. The aim of her work is to be your guide on the path you are walking yourselves as free and individual beings and where as such you are creating your own lives with love and joy. Below you can find out how she became such person herself and how and when she started creating her own life.
Akshara was born when Tereza was about four years of age. She was born when Little Tereza went through a traumatic experience and decided to receive support from Existence rather than withdraw from this world. At that time, Little Tereza also decided to forget everything and grow up with the illusion of a peaceful childhood, only to remember much later with much awareness.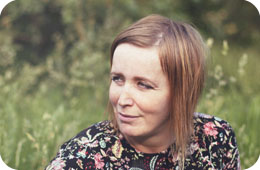 Tereza grew up in Moravian-Slovak family full of sincere love and care as well as unconscious family traumas and patterns. With talents received from Existence and together with her parents' loving support, she was successful in nearly everything she did including her studies, sports and cultural areas. She chose to not study music because she preferred her time to be used running with boys rather than practicing daily on her block flute embouchure. She also chose to not pursue medical studies, even though she comes from a family of physicians and has always enjoyed supporting and healing others. She knew deep inside that medicine was not for her and would suffer should she pursue these studies. She also would have liked to be a good student but that would have meant having no social life. Being social was important for her. At that time, she believed having a social life would have reflected negatively on her studies. Neither of these variants was acceptable for her, burdened with an adopted perfectionism pattern. In the end she moved to Prague and graduated from the University of Economics in Prague with a degree in International Politics and Diplomacy. Already at the end of her studies she knew she would not pursue a career in the field of diplomacy as she didn\'t want to be limited to saying only that which is given by the government. She also did not wish to have compulsory work-related social events form the basis of her private life. At that time, she knew more about what she going away from rather than where she was heading.
Grown up Tereza started working in the area of improving the business environment. First, she worked in the American Chamber of Commerce in the Czech Republic which succeeded in changing legislation regarding company registration and shortened the process by weeks, She then worked in the Office of the Government, in the Vice Prime Minister\'s team, where she was involved in the promotion of Czech economy abroad and in the support of Czech economy oriented on research, development and innovation. Her enthusiasm, the illusion of usefulness and importance of work lead her to a burnout at the age of 27. Nevertheless, she continued by setting up reasonable rules for doing business once more, this time working for an international advisory company Ernst and Young. In the end, she settled in a company founded by her sister, a visionary dentist, where she started breaking away from "the Matrix". DENTAKTIV enabled Tereza to get to know the world of entrepreneurship and the beauty of some of her works' quickly visible results. This position also allowed her to devote more time to herself. It was then that she started to fully recognizie that even her previous work successes and the respect of others did not fill her with contentment and that deep inside she is unhappy. Tereza started searching who she really is and where her own path of life leads.
Osho Shangrila of Bhagat J. Zeilhoffer, a renowned therapist and guide on the path of human development, became her second,spiritual,home. It was here that she started to slowly untangle the web of adopted beliefs and patterns, to dissolve blocks and family patterns and softly enter her inner world and discover inner treasures. This world enchanted her so much that she decided to go further and deeper. Unlocking experiences brought her relief, self-recognizing experiences brought her the joy of life and love for herself, and others.. Step by step the awareness of broader connections started growing in her. It was then that for the first time in her life she started being consciously aware of her connection with Existence and feeling where her path is heading. Education in this area together with the preparation to enter the path of supporting others became the natural outcome of such development. She graduated from two year Family Constellations Training and two year NLP and Hypnosis Training in Shangrila and received her sannyas name, Akshara, from Bhagat.
Akshara is a sannyasin, i.e. the meditating seeker of truth. She is an independent, free and continuously developing being. The Indian mystic Osho is her greatest inspiration. On the path of truth, with each passing day, she is more and more aware of her own uniqueness, that of the others as well as the interconnection between all of us. She is also aware of the support of Existence on the path of living with presence, trust, relaxation, love and joy. It is with great love and joy that she supports others.
These are the trainings and seminars that have influenced Akshara the most: Family Constellation Training, NLP and Hypnosis Training, Star Sapphire Session Training – Part I, Shamballa I - IV, Reiki I and II, Shaman Ceremonies and Fire Rituals, Body, Heart and Soul Group, Inner Man/Inner Woman Group, Inner Child Group, Dunkelterapie, The Art of Dying Group,  Essence of Joy and Essence of Inner Peace Groups.